Empowering You with Wellness Insights
Welcome to our resources page, where we provide a wealth of valuable content to further support your organization's wellness journey. We offer various educational resources that allow you and your employees to delve deeper into your wellness journey.
Explore these resources to gain a deeper understanding of our approach to wellness and unlock valuable insights to support your organization's well-being initiatives. We are committed to providing you with a comprehensive range of content that empowers you to create healthier, happier, and more productive workplaces.
Remember to bookmark this page and check back regularly as we continue to update our resources with fresh content and new perspectives. Let us be your trusted source of wellness knowledge and inspiration.
Valuable Insights and Inspiration
Stay up to date with our company blog feed, where we regularly publish articles and blog posts packed with valuable insights, research findings, and practical tips. Gain deeper knowledge about wellness trends, program implementation strategies, and success stories from organizations that have embraced MuuvWell's approach. Our blog feed serves as a valuable resource for enhancing your understanding and staying ahead in the ever-evolving wellness landscape.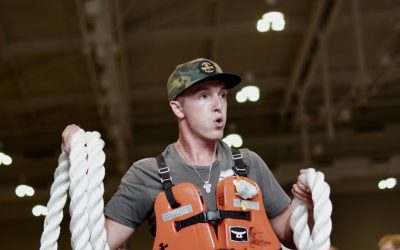 A friend of mine who is a skilled salesman likes to say, "Whoever asks the most questions wins." In his context, he means that when selling a product, you have to bring solutions to the people you are talking to, and you don't know what solutions you can bring, or...
Connect with us on our social media platforms. Follow our pages to stay up to date with the latest trends, wellness tips, success stories, and industry news. Engage with our community, share your experiences, and join the conversation on creating healthier and happier workplaces.
MuuvWell Podcast Episodes
Tune in to our podcast episodes where we dive deeper into various wellness topics. Our expert hosts and special guests share their insights, experiences, and practical advice on a wide range of subjects. From mental health and stress management to nutrition and exercise, our podcast episodes offer a valuable resource for gaining in-depth knowledge and inspiration.
Partnering for a Brighter Future
Together We Can Achieve More
Join us on this transformative journey. Together, we can create a workplace where your employees are healthier, happier, and more productive than ever before. When your employees win, your organization wins. Let MuuvWell be your trusted partner in achieving the success you envision.